Trail Bay
Trail Bay is a tranquil yet mind-bending puzzle game from Loose Leaf Games. Explore eighty mazes as you piece together the key to secret treasure.
Every new level will teach you to see in a new way, but be wary of the mysterious locked squares and ghost keys.
Some levels are extremely difficult. You can skip difficult levels if you just want to relax, or push yourself to master them all.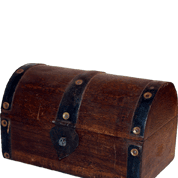 Features:
80 unique and puzzling levels

Find your way past teleporters, locks, and keys
Each maze was hand crafted to teach and test new skills.

Easy to learn and control

Play with the mouse or keyboard
The rules are simple, yet the possibilities are endless.

Great fun for all skill levels

Set your own pace.
Beginners can skip difficult levels whenever they want.
Experienced players will be pushed to their limits and beyond.

Developed on location at 'Trail Bay'

A special look and feel that you won't find anywhere else.