Trail Bay is out now!
Trail Bay
Trail Bay is a tranquil yet mind-bending puzzle game from Loose Leaf Games. Explore eighty mazes as you piece together the key to secret treasure.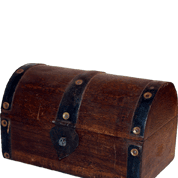 Latest news
Try the free demo of Trail Bay, our new game, by clicking on the link above.
You can see more great games at our games page.
Sign up for our free newsletter!
You'll hear about our updates, new releases, and special offers. Your information will never be sold or given away. Type in your email address and press the button to join.