Oil Exploration
April 25, 2010
Find oil, become wealthy.
Play Oil Exploration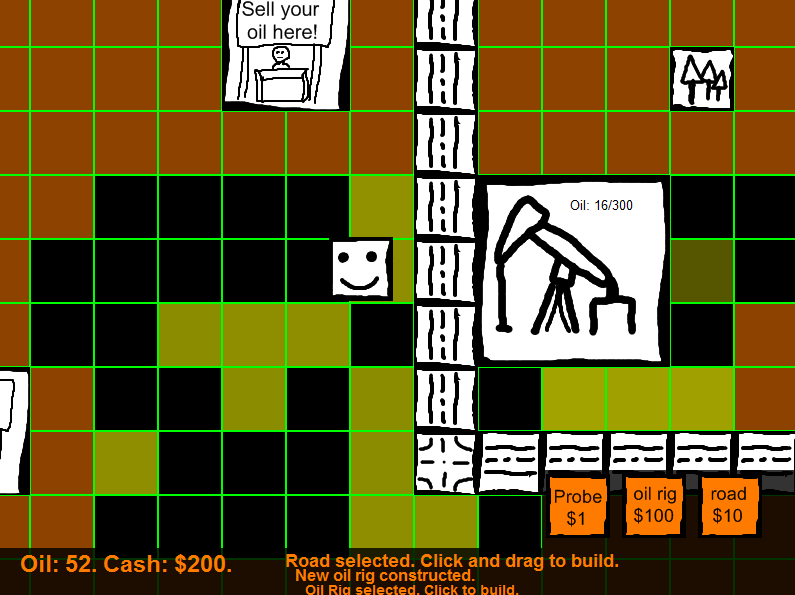 Made for Ludum Dare 16.
More info at the Ludum Dare page.
Some things that might not be obvious:
Brighter yellow means more oil, but size matters more. A big and dull oil field is much better than a small and bright one.
So try to find a lot of yellowish squares all touching each other. Diagonal touching counts.
Oil rigs pump faster when there is more oil below them.
Click once on the game to make keyboard controls work.
Made in ActionScript (Flash) using FlashDevelop. Programmer art made in paint.net.