I'm writing this post because I googled that title and took a long time to find the answer. Hopefully I can make it simple for you:
Take your energy saver bulbs to EcoMatters in Newmarket at 1 Olympic Place, New Lynn, Auckland. They are open from 10am-4pm on weekdays, or 10am to 1pm on Saturday.
You will be charged $1 per bulb. It's a small price to save the planet.
EcoMatters will take the bulbs to Interwaste, which seems to be the only company in New Zealand that can actually recycle them. Interwaste works with bulk amounts. If you have hundreds of bulbs you might want to go to Interwaste directly. If you only have a few, EcoMatters is the place for you.
I wrote this in 2017. You might want to recheck the EcoMatters 'Recycling Weird Stuff' page to check nothing has changed.
(The page says Bunnings Warehouse recycles bulbs at no charge, but I don't think that is true in New Zealand.)
In case you didn't know
CFL stands for Compact Fluorescent Light. They may be called 'Energy Saver' or 'Energy Saving' lights on the packaging. They are the little tubey lights that cost more to buy than old-style light bulbs, but last longer and use much less energy. This makes them cheaper and better for the environment in the long run.
CFLs contain mercury, which is highly toxic. They should not be thrown in the rubbish.
Proper disposal information isn't displayed on the packaging or in stores anywhere :( But now you know! Tell your friends. Save the world.
(By the way, you probably shouldn't buy any more CFLs. LED bulbs are better now – they might cost twice as much, but they last 3 times as long, they're even more efficient and they don't contain mercury.)
I'm sorry I'm writing about e-waste again. Throwing out my old computer stuff has been surprisingly emotional. Especially this: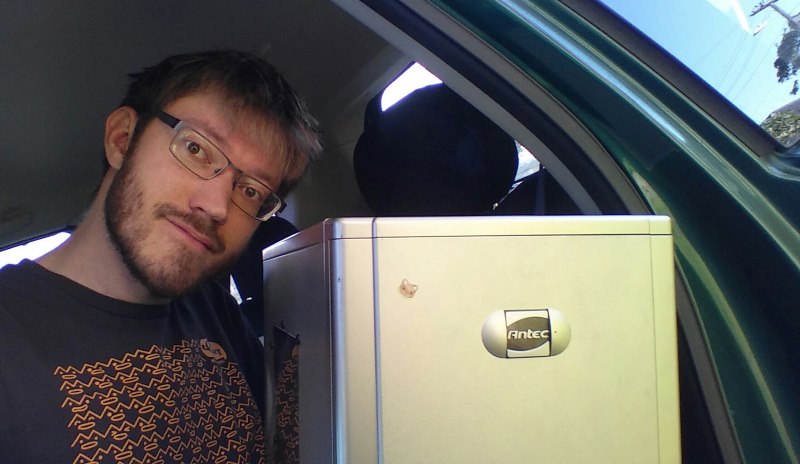 I bought this case after I moved to Auckland. I wanted a gaming computer, and gaming laptops were much too expensive, so it had to be a desktop. But I also knew I would be moving it around a lot – back to my parents' house in all my university breaks. I researched the best affordable lightweight PC case there was, and this was it: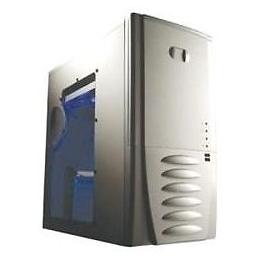 They didn't make them any more, but I found one second-hand on TradeMe. I picked it up from a fellow nerd and carried it home on foot and bus with its cute carry-handle.
Since then, me and my Lanboy had heaps of travel adventures. As well as holidays at my parents' house, I moved flat at least once a year for many years.
By the time I built my next computer, life had settled down – and I had a laptop to take on shorter trips. I bought a heavier, more spacious case and Lanboy retired to the corner of my bedroom.
Today I took him to the e-waste place. I feel a little guilty. I could have continued the legacy by handing him on to a new young nerd. I doubt the e-waste people will appreciate his value, except as scrap aluminium.
But he wasn't having much fun gathering dust in my room. I'm sure this is all for the best.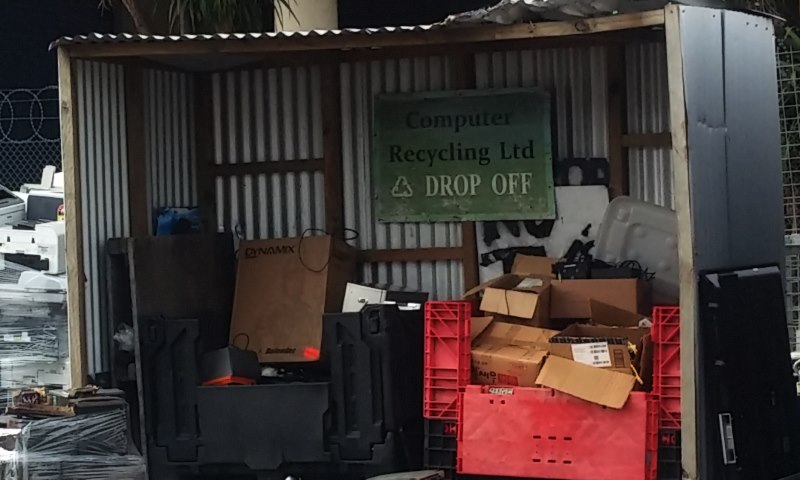 I've always wanted to make games with custom hardware – games like Robin Baumgarten's Line Wobbler or Flat Earth Games' Objects in Space.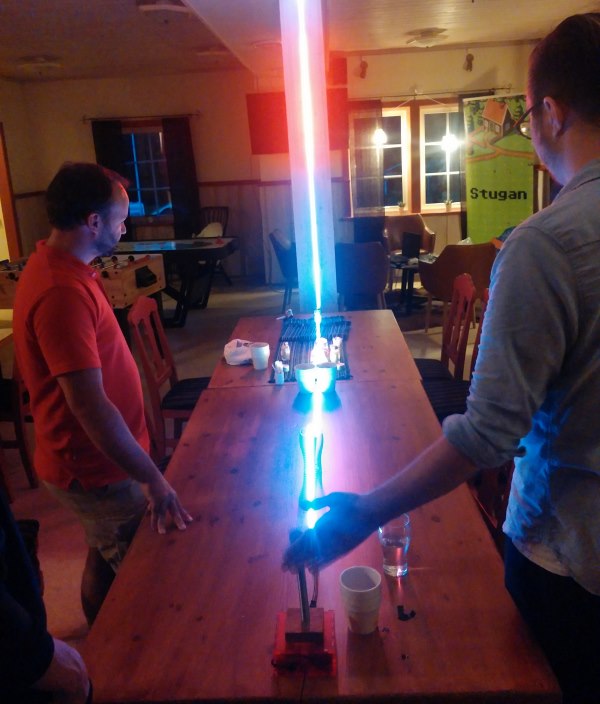 Because I've always wanted to do this, I've always kept things that I thought would be useful: old computers, hard drives, power adaptors for long-lost devices, joysticks, broken game controllers, spare speakers, old keyboards.
This is aspirational hoarding. I keep these things not because I've ever needed them, but because I would like to be the kind of person who needs them.
I don't make hardware games.
Tonight I'm trying to throw it all out.
My brain fights me every step of the way.
What if I get rid of this cable, then find out 6 months later that I need one? They're overpriced at every store.
This old hard drive still works. It doesn't hold as much as a new one, but it would be perfect if I was building a special-purpose PC for some kind of project.
Maybe I'll make a location-specific game where every player needs earphones. Having these 5 pairs ready to go is a great start!
My life has felt unfocused this year, and I think it will help if I'm more clear about what I'm not. I'm not a hardware hacker. I might become one – I've been many things! – but I'm not one today. I should not collect parts for an imagined future.
Older