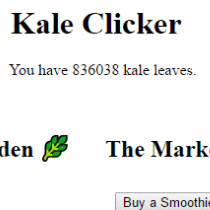 I set out to make a game every day for 100 days, as part of the 100 Days Project. I did not succeed – in the end, I made 22 games over 30 days and decided to leave it there.
It was fun to try different ideas without making a big commitment to them. But it was exausting. Making some of the games took more than 5 hours. The quickest one was Snakeshed, at 40 minutes.
I wanted the games to be wildly different from each other. Different genres. I avoided my comfort zones as much as I could.
All the games were made using JavaScript except the final physical game. Most will work on a mobile phone but some are desktop only.
Kale Clicker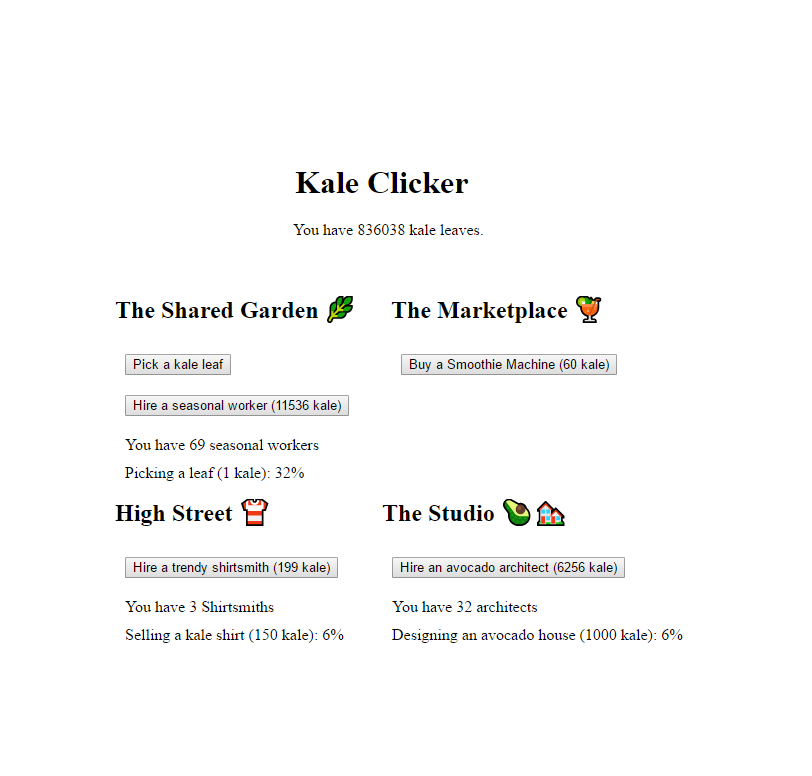 Noteworthy Adventures in Unknown Space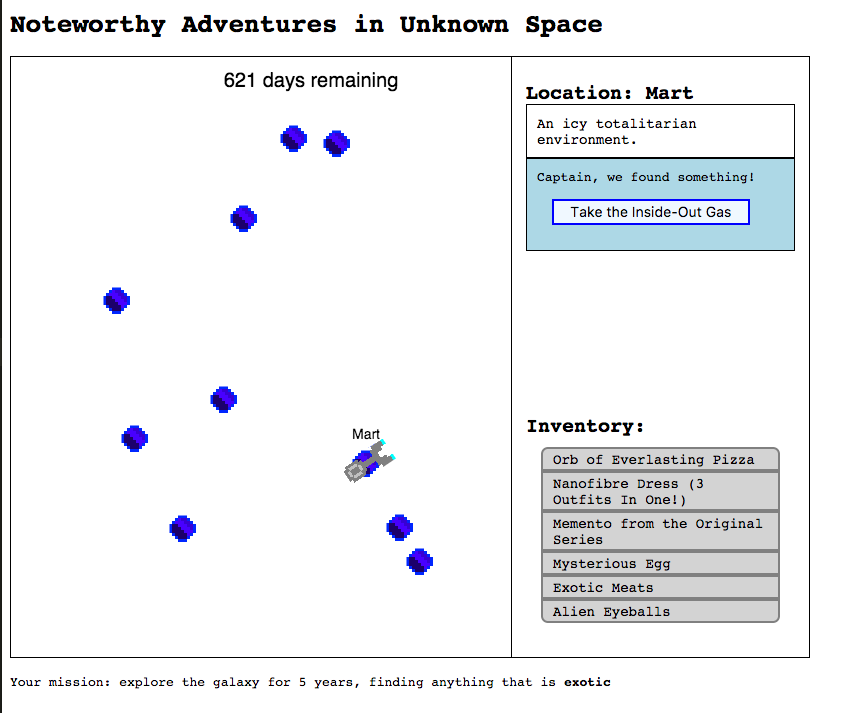 Service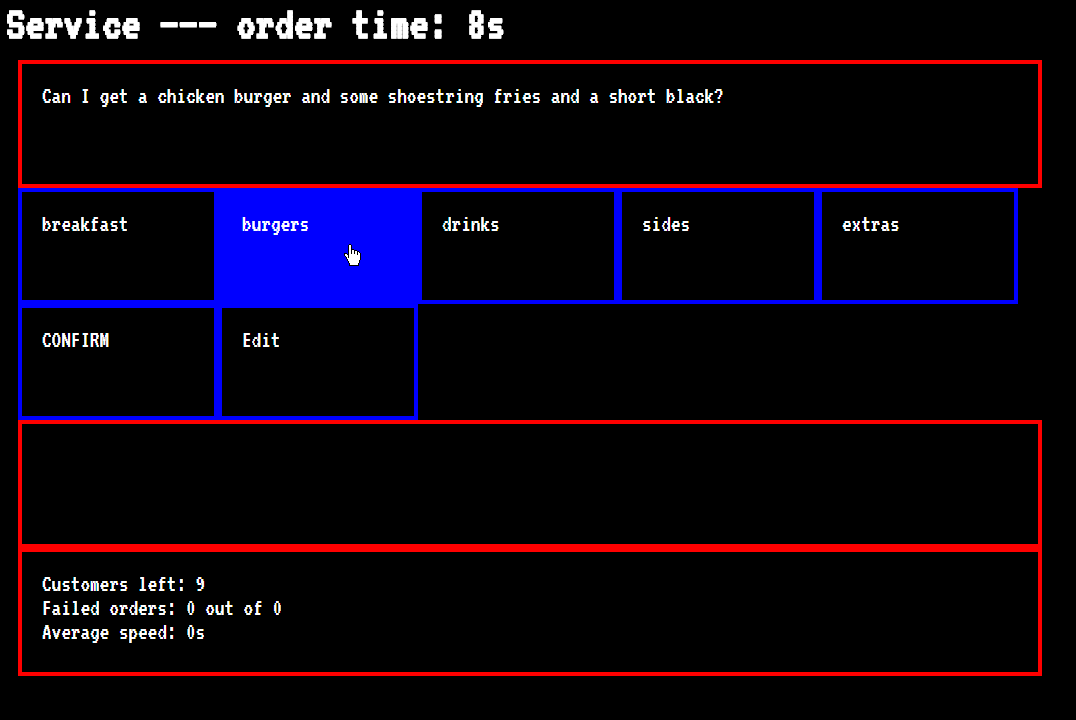 Glitchrace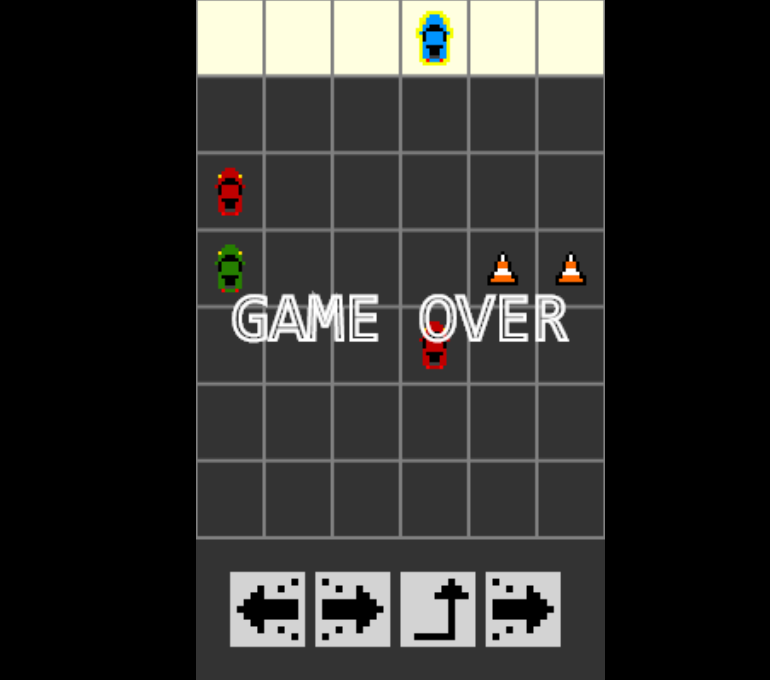 Winter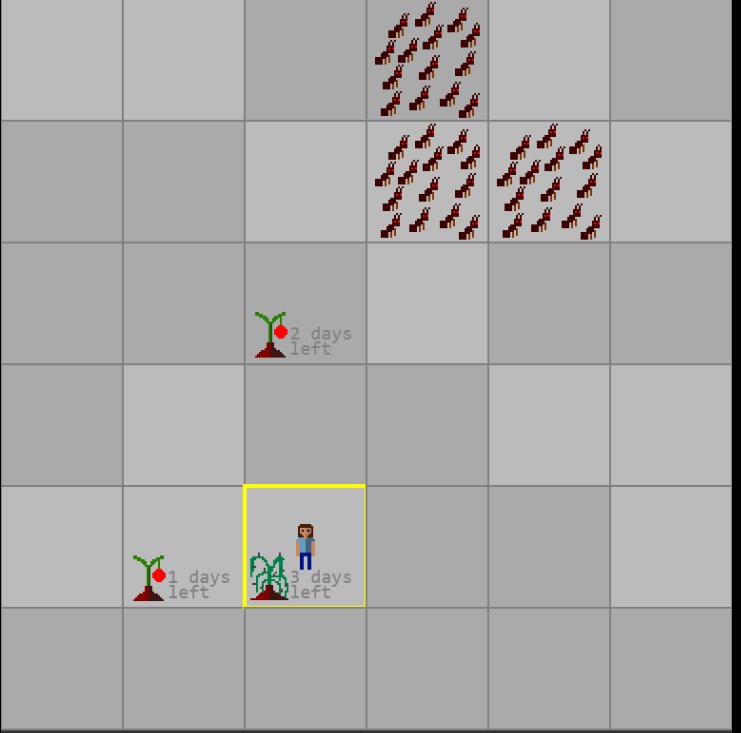 90 Mile Beach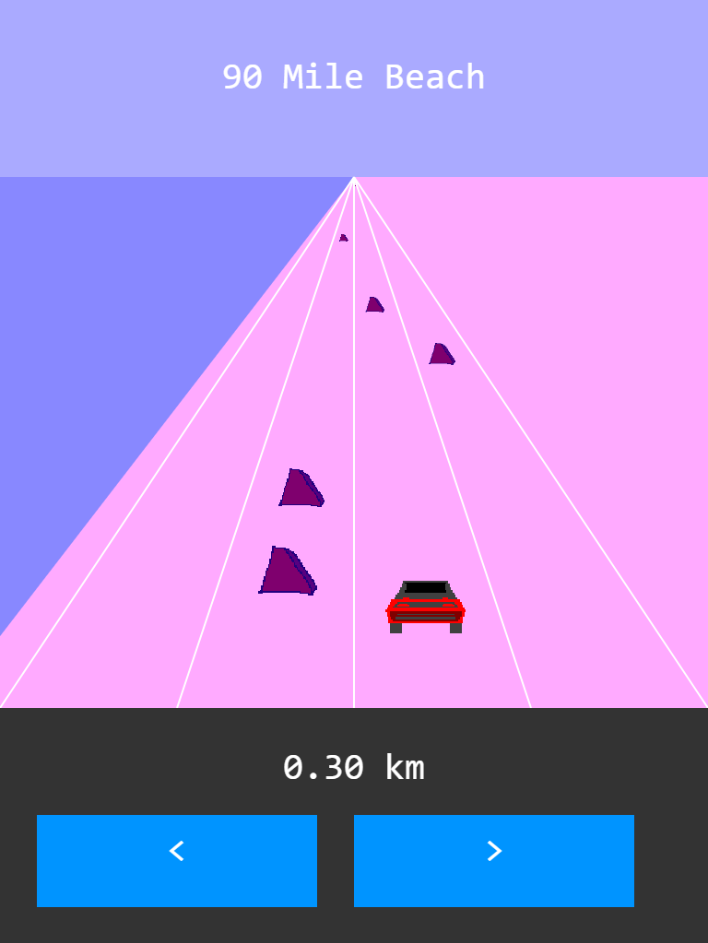 Legend of the Red Bird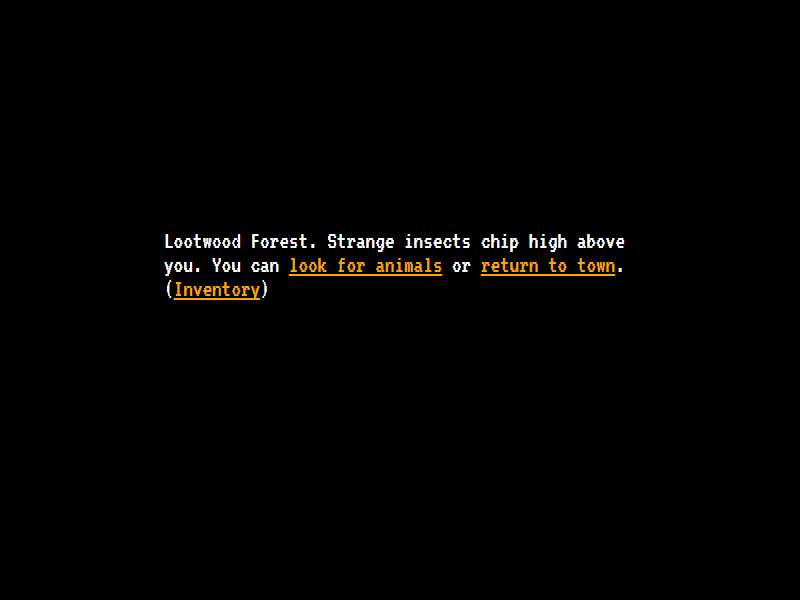 Rockstormers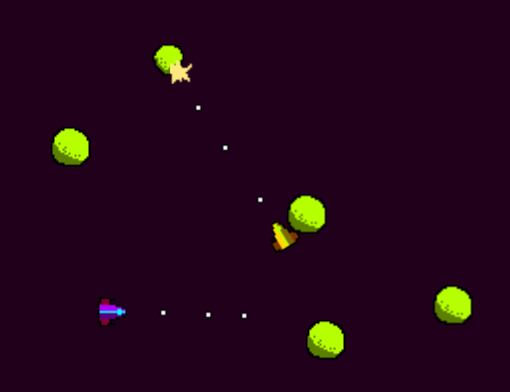 Vampire Tanks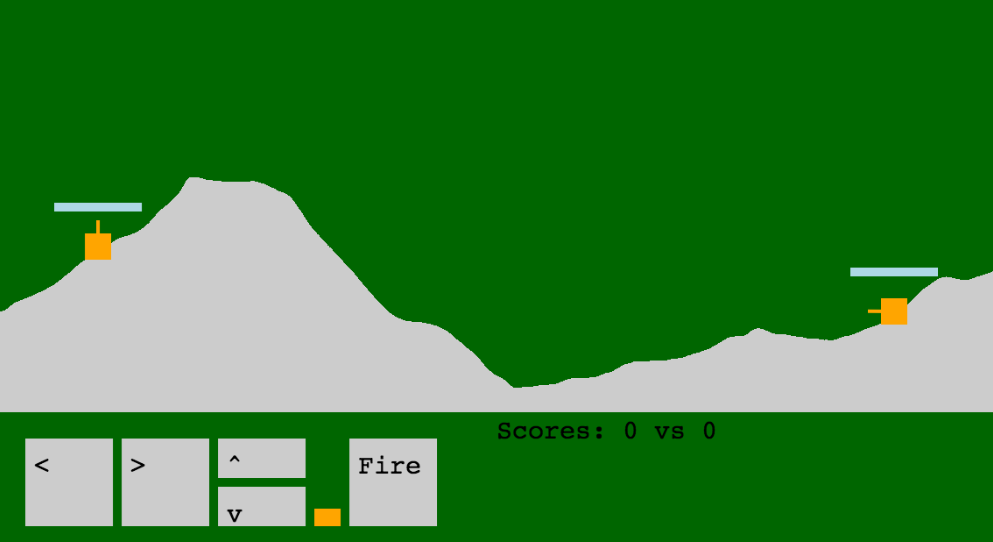 HRVST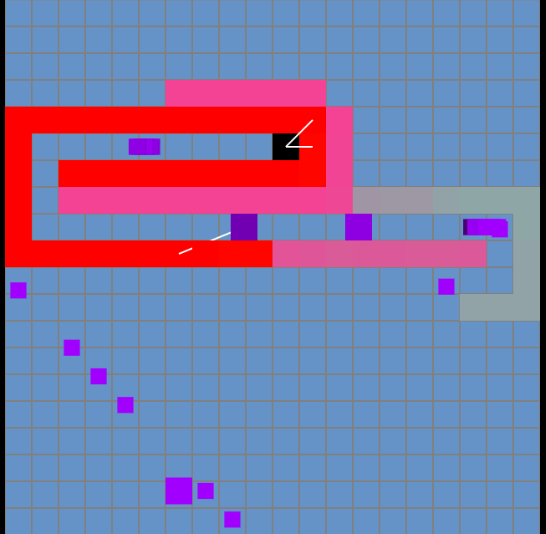 Snakeshed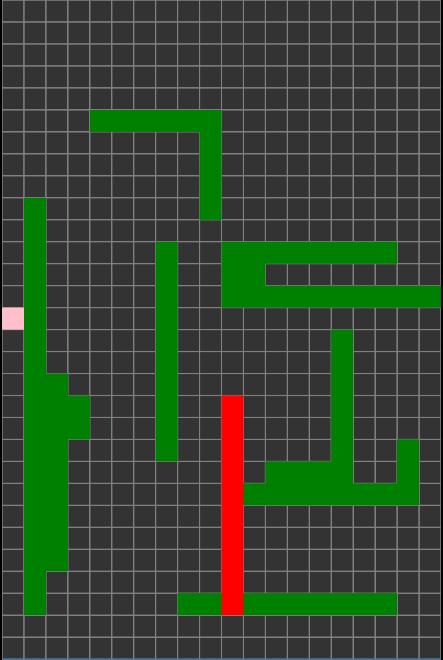 Shotdown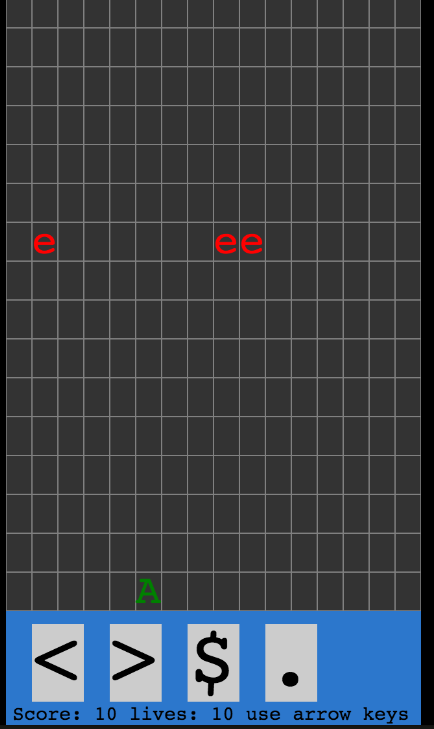 Lucky Win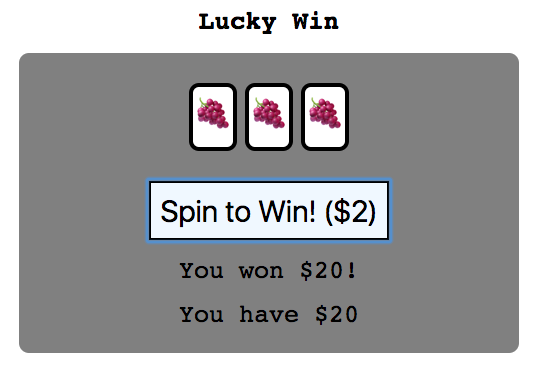 Said So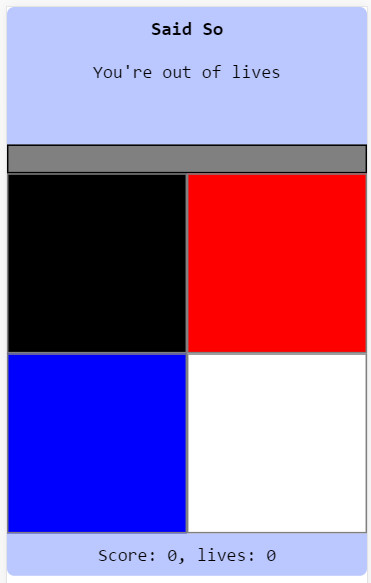 Follower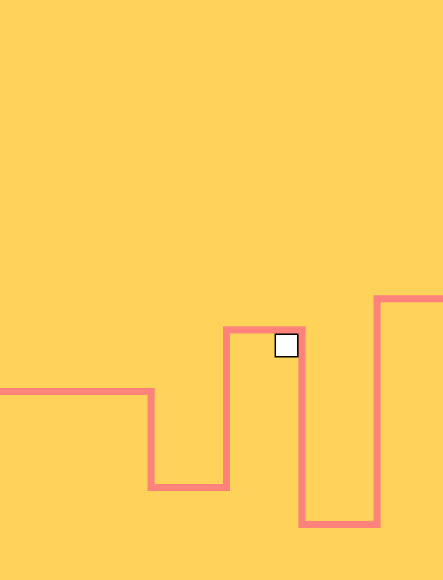 Avoiding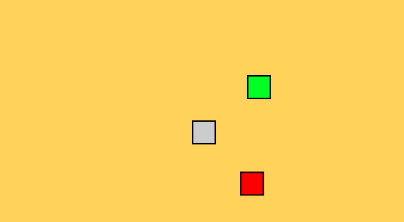 Hatmin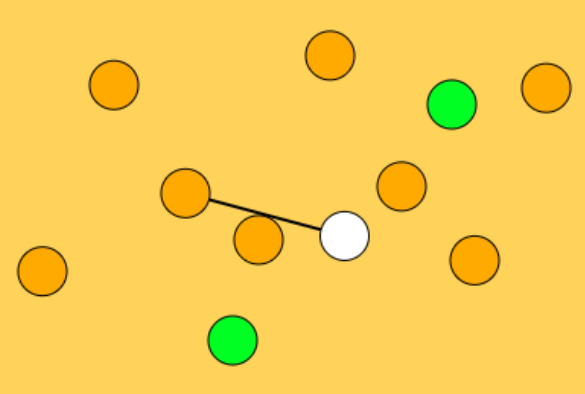 Trader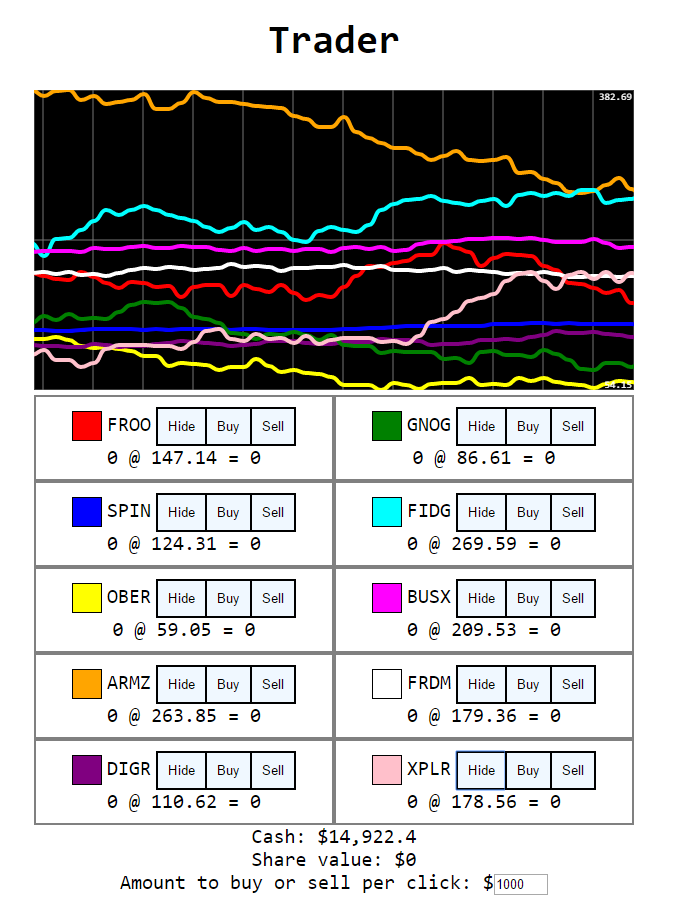 Gunson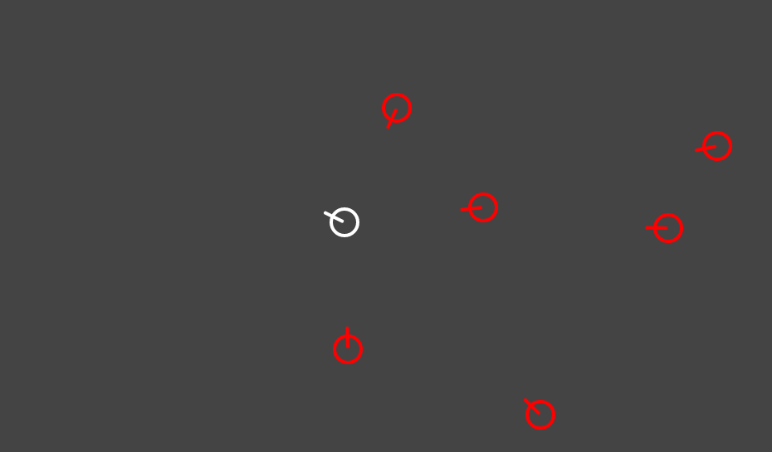 Bugs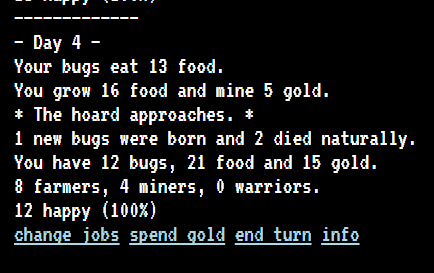 Playfair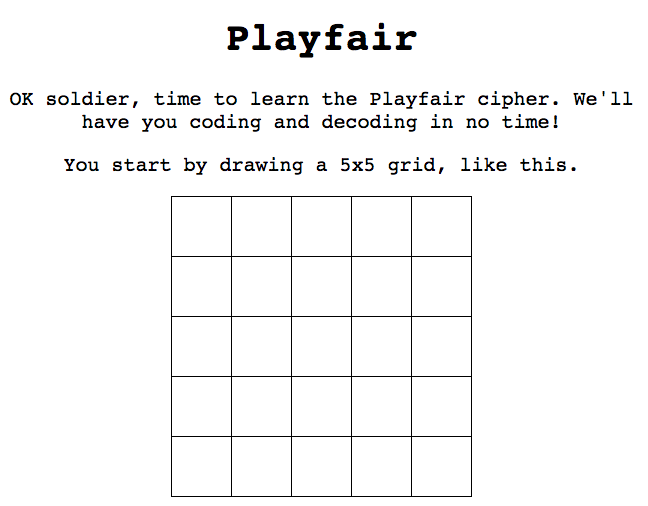 Scribble escape room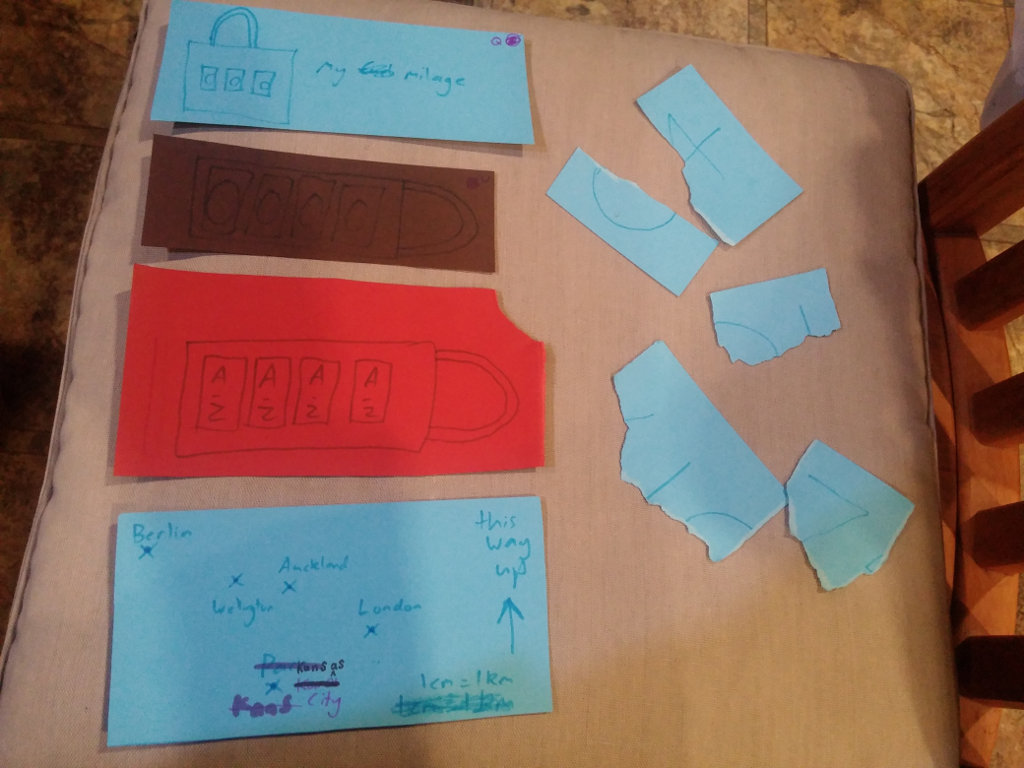 That's all 22 games! Please tweet or email me if you have any thoughts or feedback on these.